Can You Take a Vape on a Plane in 2022?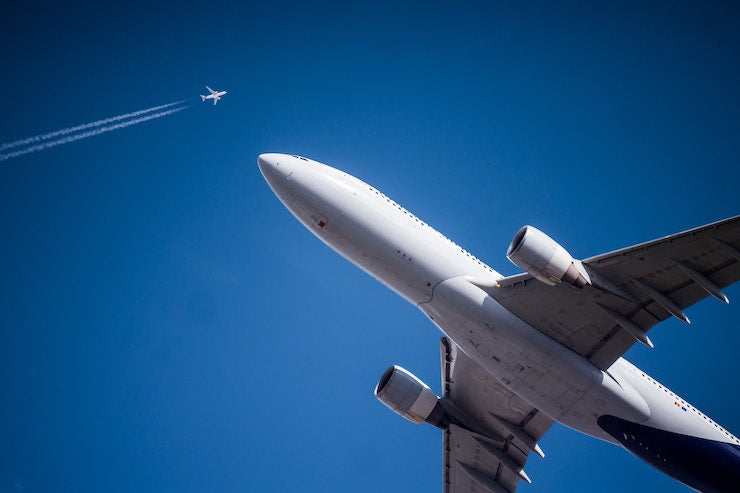 Introduction to Vaping and Air Travel
Vaping has become increasingly popular, and with the rise in popularity comes the question: Can you take a vape on a plane in 2022? As a vaper, you may find yourself needing to travel by air, and it's important to understand the regulations and guidelines surrounding air travel with vaping devices. In this article, we'll cover the necessary information, including TSA and FAA regulations, airline-specific policies, and tips for packing your vape safely.
Vape Devices and Their Components
Before diving into air travel regulations, let's briefly discuss the components of a vape device. Vape devices, also known as e-cigarettes or mods, typically consist of a battery, a heating element, and a cartridge or tank that holds e-liquid. Some devices have removable batteries, while others have built-in rechargeable batteries. E-liquids come in a variety of flavors and nicotine strengths, and may or may not contain nicotine.
Air Travel Regulations for Vaping Devices
TSA Guidelines
The Transportation Security Administration (TSA) is responsible for implementing security measures at airports in the United States. According to TSA guidelines, vape devices and e-cigarettes are allowed in carry-on bags but are prohibited in checked baggage. E-liquids must adhere to the TSA's 3-1-1 liquid rule for carry-on bags: each container must be 3.4 ounces (100 ml) or smaller, and all containers must fit in a single, quart-sized, zip-top plastic bag.
FAA Regulations
The Federal Aviation Administration (FAA) oversees the safety of civil aviation in the United States. Due to potential fire hazards, the FAA prohibits the use of vape devices on board aircraft and requires that they be stored in carry-on luggage. Additionally, spare lithium-ion batteries must also be stored in carry-on luggage and protected from short-circuiting.
Airline-Specific Policies
While the TSA and FAA provide general guidelines for traveling with vape devices, each airline may have its own specific policies. It's crucial to check with your airline prior to travel to ensure you're aware of any additional restrictions or requirements.
Packing Your Vape for Air Travel
Carry-On Luggage
When packing your vape for air travel, it's essential to keep the device and its components in your carry-on luggage. Ensure that your e-liquid containers meet the TSA's 3-1-1 rule, and consider using a protective case for your device to prevent damage. If your vape has a removable battery, it's a good idea to remove it and store it separately in a battery case to prevent short-circuiting. Remember to turn off your device and, if possible, lock it to avoid accidental activation during your flight.
Checked Baggage
As mentioned earlier, vape devices and spare lithium-ion batteries are not allowed in checked baggage. However, you can pack accessories such as chargers, coils, and additional e-liquid containers (within allowable limits) in your checked luggage.
Using Your Vape at the Airport
Vape-Friendly Airports
While vaping is generally not allowed inside airport terminals, some airports have designated smoking areas where you can use your vape. Be sure to check the airport's website or inquire with airport staff to locate these areas.
Designated Smoking Areas
If your airport has a designated smoking area, you're free to use your vape there. Keep in mind that these areas are often outdoors or in separately ventilated rooms, so be prepared to abide by the airport's specific guidelines for using these spaces.
International Travel with Your Vape
Country-Specific Regulations
When traveling internationally with your vape, it's crucial to be aware of the regulations in your destination country. Some countries have strict laws regarding vaping, while others may have outright bans on the import or use of vaping devices. Researching local laws and customs can help you avoid potential fines or legal issues.
Customs and Import Restrictions
When entering a new country, you may be subject to customs and import restrictions on your vaping devices and accessories. Be prepared to declare your items and pay any applicable duties or taxes. Additionally, ensure you have documentation, such as receipts or invoices, to prove the value of your items if required.
Conclusion
In conclusion, traveling with a vape in 2022 is possible, but it requires careful preparation and an understanding of the regulations governing air travel and vaping. Always check with your airline and research your destination country's laws to ensure a smooth, hassle-free journey. Happy travels, and vape responsibly!
FAQ
Can I use my vape on the plane? 
No, using vape devices on board an aircraft is prohibited by the FAA. 
Can I pack my vape in my checked luggage? 
Vape devices and spare lithium-ion batteries must be stored in carry-on luggage, but other accessories can be packed in your checked baggage.
Do I need to follow the TSA's 3-1-1 rule for e-liquids? 
Yes, e-liquid containers must be 3.4 ounces (100 ml) or smaller, and all containers must fit in a single, quart-sized, zip-top plastic bag.
Can I vape inside the airport terminal? 
Generally, no. Vaping is typically only allowed in designated smoking areas, which may be located outdoors or in separately ventilated rooms.
Are there any countries where vaping is banned? 
Yes, some countries have strict laws or outright bans on vaping devices. Always research the laws and customs of your destination country before traveling with your vape.
Subscribe to our newsletter and receive a selection of cool articles every weeks